Dear Parents,
It is a great pleasure to welcome you to one of the top British schools in Madrid.
At TEMS, our mission is clear and inspiring: to provide an education that seamlessly combines the British curriculum with the Montessori philosophy. Our distinctive approach fosters the comprehensive development of each student, nurturing their academic prowess as well as their emotional intelligence to become caring, confident, and independent individuals.
With a legacy dating back to 1973, TEMS has built a strong reputation for educational excellence. Our alumni not only excel in diverse fields but also continue to be ambassadors of the values we cultivate within our school community.
One thing I must undoubtedly highlight is the pride that our students evoke each year through their exam results, achieving world-class outcomes that equip them for success in the professional world. Upon completing Year 13, they are poised to gain admission to prestigious universities worldwide. Proficient in three languages, our graduates possess exceptional skills in English, Spanish, and French, giving them a competitive edge in our globalized world.
Another milestone for TEMS is our impending transition to an exciting new chapter. Through our relocation project, we are preparing to move to modern, cutting-edge facilities. This thrilling change will further empower the growth and creativity of our students within an environment inspired by Montessori philosophy. We also proudly introduce Discovery House, a flexible learning space that nurtures confidence and creativity for our youngest learners aged 3 to 6.
I invite you to explore our website for more details about our programs, achievements, and the values that make us a unique educational institution. However, the most invaluable opportunity is to meet you in person during a visit to our premises.
Together, let's forge a brilliant future for your children here at TEMS!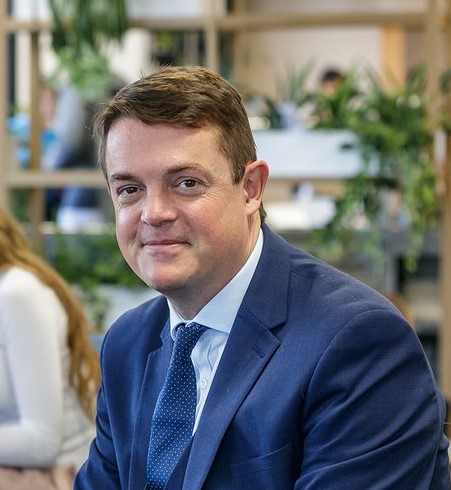 Jonathan Gunzi
Headteacher