Excellent exam results!
Congratulations to all of our students for the incredible set of results from IGCSE, A Levels and EvAU exams.
Exams results
Welcome to the English Montessori School (TEMS)
We are a vibrant British private school based in Madrid, offering a tailor-made, holistic education for boys and girls, aged 3 to 17.
"The English Montessori School was founded in 1973 as a small school offering a Montessori style of education. Since then the school has never stopped growing, we teach the English National Curriculum, integrating the Montessori values and the obligatory Spanish subjects of language and humanities. This combination prepares our pupils for entry into the best universities and for the demands of today's society."
TEMS is a unique British Curriculum School rooted in the Montessori Philosophy in Early Years, enriching its educational offer through Primary and Secondary, culminating in a dual pathway in Sixth Form: British A-Levels or Spanish Bachillerato

Our methodology
Our methodology, with its roots in the Montessori Philosophy in Early Years, is based on a unique educational offer underpinned by a strong focus on developing independence that focuses on the ability of each student to choose their academic pathway with confidence.

Students ownerships
Our student have the chance to obtain a double certification in Secondary: IGCSE (from the British system) and ESO (from the Spanish system); and leading to the option to study A levels or Bachillerato Nacional.

Outstanding Results
The combination of a character education with the highest of academic expectations allows pupils to leave us with extremely high grades in either IGCSE, A levels or the EVAU. This in its turn enables them to access their chosen university, wherever in the world that might be.
Our central values (caring, confident and independent) fit alongside and complement the Montessori philosophy, which develops autonomy, self-regulation and responsibility in pupils.
Caring
Promote a caring community, where respect for each other and the environment is tangible.
Confident
Develop our student's self-confidence through practical life skills with the aim of equipping them to face a rapidly changing future.
Independent
Encourage our students to be independent thinkers who feel confident enough to make mistakes and learn from them.
Learn more about our school
Meet our School Community
Know more about TEMS with 3 amazing videos
Discovery House
A new and unique infant school that integrates outdoor and indoor spaces, direct contact with nature and eco-friendly furniture.
Contact us
Come to our next Open Day or, if you like, request a private tour and discover everything that the Montessori School in Madrid has to offer for your children.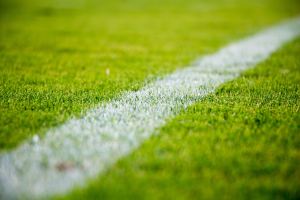 Imagine a place where knowledge and potential intertwine, a space where joy and vitality merge with learning. Without a doubt, this is one of the
Read More »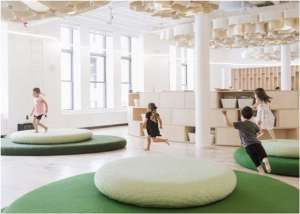 Inspirational photo for the interior design of the new TEMS building Constructing a Montessori-inspired building is undoubtedly a complex task that involves taking into
Read More »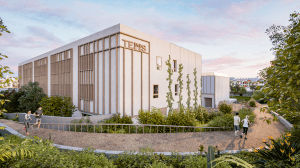 Wellbeing is at the heart of the Cognita family's education and is an integral part of the purpose of all the schools that are part
Read More »