Sixth Form - Years 12 and 13
"Pupils choose to follow either the A level or the Spanish Baccalaureate in Sciences, Humanities or Social Sciences"
A Levels
British Curriculum
Spanish Bachillerato
Spanish Curriculum
Outstanding Results
Our students gain places at some of the best Universities across the world.
Personalised, monitored and tailored to the needs of our students, our education guarantees our students professional future. At The English Montessori School we are fully committed to excellence combining the highest teaching standards and delivering quality first teaching in the classroom. These key elements allow TEMS students to achieve outstanding levels of performance in their examinations every year.
Our EvAU results in 2022 reflect the excellent work of our students, supported by our teachers: we have a 100% pass rate and an 8.32 out of 10 in the CAU, in addition to the result in the specific subjects: 12.04/14.
In the 2020-2021 academic year, 2 of our students received Outstanding Cambridge Learner Awards for the following results in the June 2021 series of exams: Top in the World Cambridge International AS Level Business, Top in the World Cambridge International AS Level Spanish Language 
Translated with www.DeepL.com/Translator (free version)
I
n
2
018-2019,
t
hree
s
tudents were nominated for the Complutense University's award for the top hundred grades
.
In 2017-2018, our students excelled nationally by achieving an average CAU (university admission score) of 8.84 out of 10. Moreover, 72.22% of them achieved grades of 12 or above (out of 14). Thanks to these results, TEMS received an Honourable Mention from that University for its outstanding teaching. 
One student received an award from Cambridge University for being the world's top student with the highest level of Spanish (A LEVEL) in 2018; and another two students received national awards for the AS LEVEL Spanish test.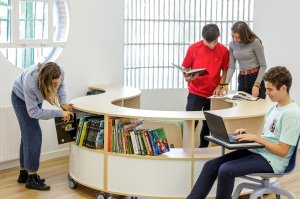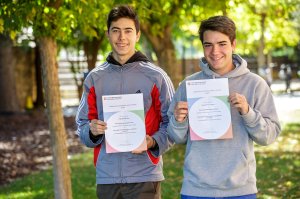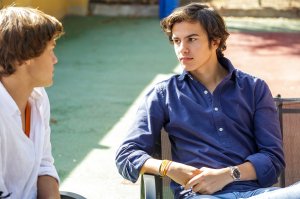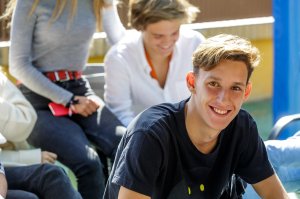 Career Guidance
Career guidance is provided by the tutor and Head of Sixth form. We help pupils choose universities and courses that best fit their preferences. We act as a guide to pupils when filling in applications, asking for references and writing personal statements, where relevant. We help research new destinations in this ever-changing field.
Pupils also attend the British University Fair and visit some Spanish Universities. They attend talks given by different professionals and have a chance to do work experience.