Opening our new site in 2024 for pupils from 7 to 17 years old!
New building for Juniors, Secondary, Sixth Form and Bachillerato.

A project which enhances our approach to teaching and learning.
State-of-the-art facilities.

Surrounded by greenery.

Located in a larger surface area with 30% more outdoor space. 
What is new about this exciting project?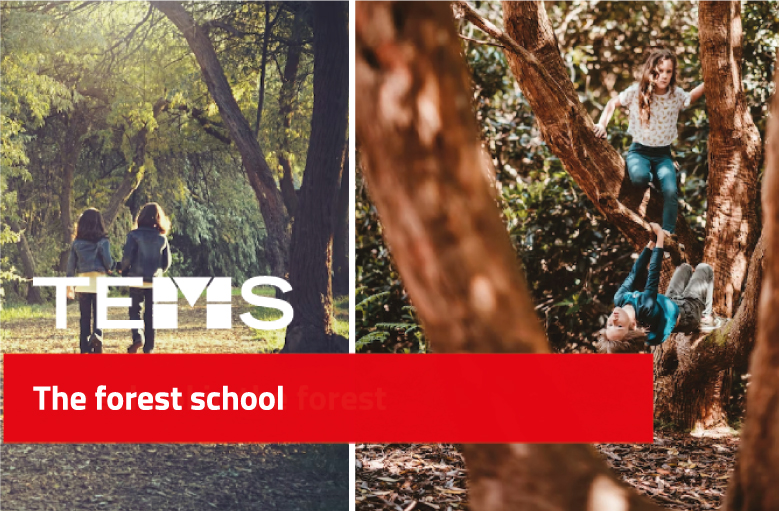 The concept of our new home is related to an increased connection with nature. The new TEMS building will have green spaces and outdoor areas to create a real feeling of a school set outdoors. This complements our current approach of taking learning outside as often as is possible.  
The idea of a forest-school will be tangible in the very green aspect of our new home, not only in all the trees that will surround the site; thus, creating a physical barrier and allowing this innovative approach both in terms of colour and texture but also by way of a vertical garden thanks to the use of climbing plants across the site.   
Spread over two floors, the almost 30 classrooms will be welcoming spaces in which to focus;  filled with natural light and the possibility of observing nature through their wooden fixtures and fittings.  
The Junior classrooms, located on the ground floor, will be dual indoor-outdoor spaces allowing us to promote our methodology based on outdoor learning: free flow. Each classroom will have an outdoor area where students can continue to learn in open spaces surrounded by nature just as they do in Discovery with such success.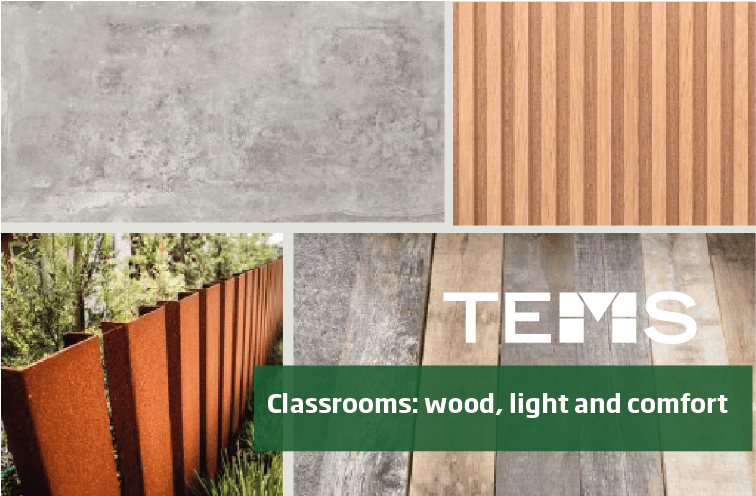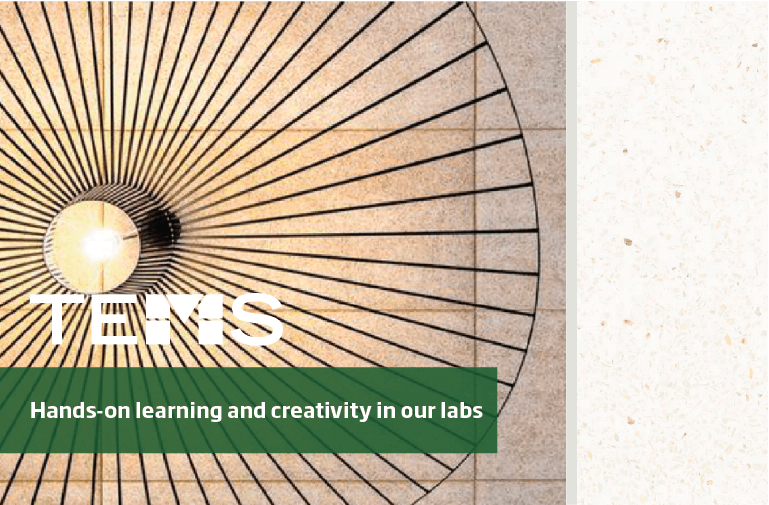 Learning through doing achieves meaningful development for students and is central to the Montessori approach. Therefore, the design of the labs has been a collaborative process with our head of department and the team, who have first-hand knowledge of the need for these spaces.
Creative spaces, such as the art room or our impressive music box, have also been considered, with the support of our performance team as well as relaxation and rest areas where our students and staff can take a break between classes.
In recent years, TEMS has been working to boost physical activity in lessons, playgrounds and clubs. This has been motivated by 2 key drivers; our Montessori philosophy where movement is encouraged as part of the learning process and the knowledge that physical activity impacts on our wellbeing as individuals. We knew this had to be reflected across our new school site, whether indoors or out. Therefore, we have planned for 30% larger outdoor spaces where we can play different sports as well as a running trail. This will allow for a circuit around our new site, surrounded by nature.