The one main benefit of being confined at home for almost 3 months is the chance to think, reflect and celebrate the progress we have made as a school community over recent weeks and months; particularly apt you might say for a head whose school promotional slogan is thinkers!
Central to the embedding of visible thinking at TEMS has been the staff training we had around Visible Thinking routines, expounded by Ron Richard and others in their work on the Project Zero Thinking Routines at Harvard. We trained all teachers at TEMS, whether in the English or Spanish teams in using these techniques, starting by inviting some experts from Jon´s former School in the UK, Southbank, and then cascading that training throughout the 3 departments before we let the teachers loose to experiment .
These routines are a series of techniques used in class in order to encourage pupils to think actively and visibly and more effectively. It has been a great uptake and before we closed, the walls of many classrooms boasted displays showing the children using techniques such as ¨Think, Puzzle, Explor¨ and "See, Think, Wonder" amongst others. Angela and I even used the technique to great effect at a couple of recent Open Days and the visitors loved being able to share and develop their questions in this way.
I thought it would be interesting to look at some of these techniques, in practice, even in lockdown across the school from Year 1 to Year 8.
In an Art lesson, Mandy in Year 1 used the ¨Zoom¨ technique to encourage her charges to focus in on the detail of an image, thinking about exactly what they could see in order to replicate that detail in their own drawings. The result was fabulous, I hope you will agree.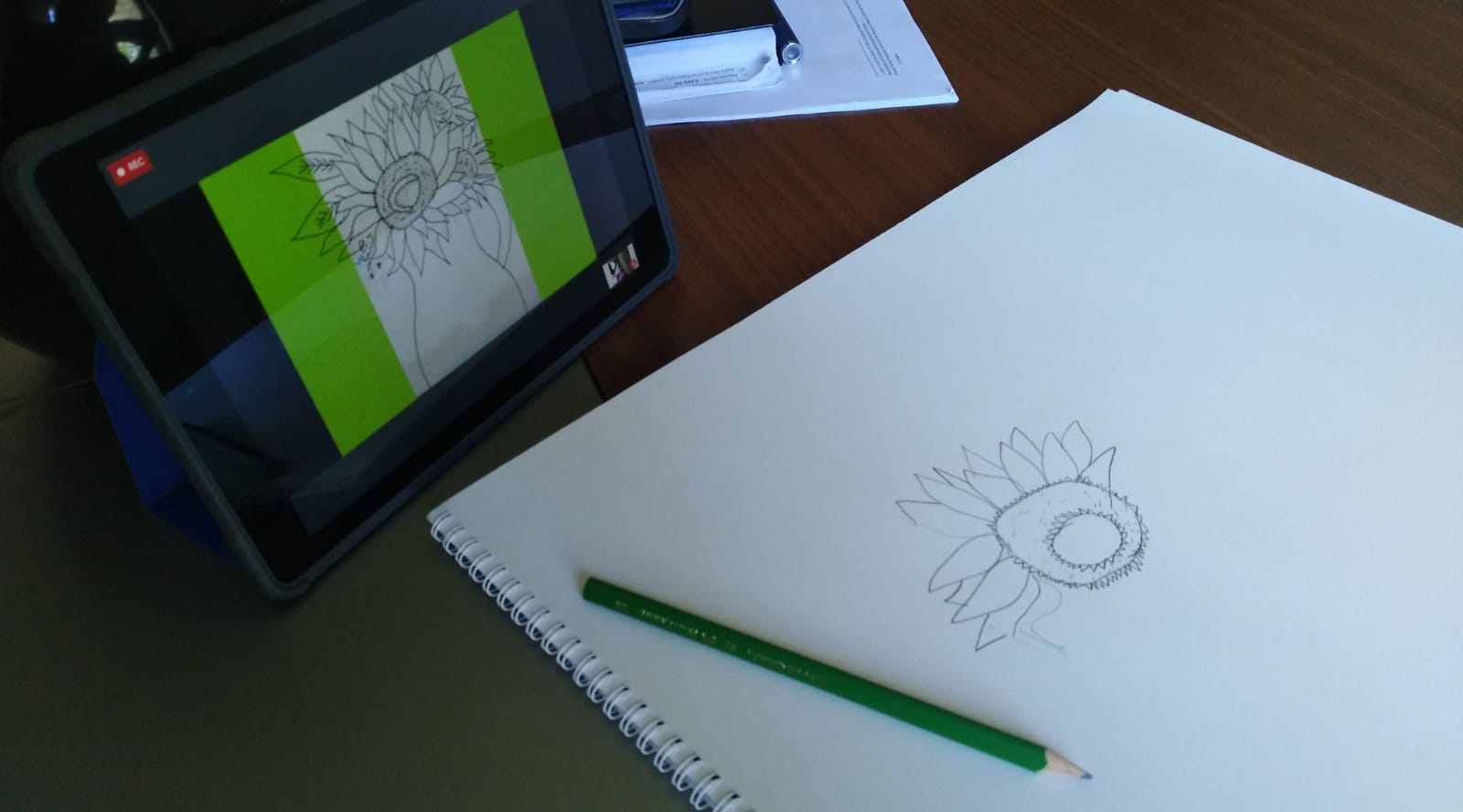 Christopher in Year 6, showed his class a video of the moon landings and asked the pupils to use these routines to think about what they had seen and heard.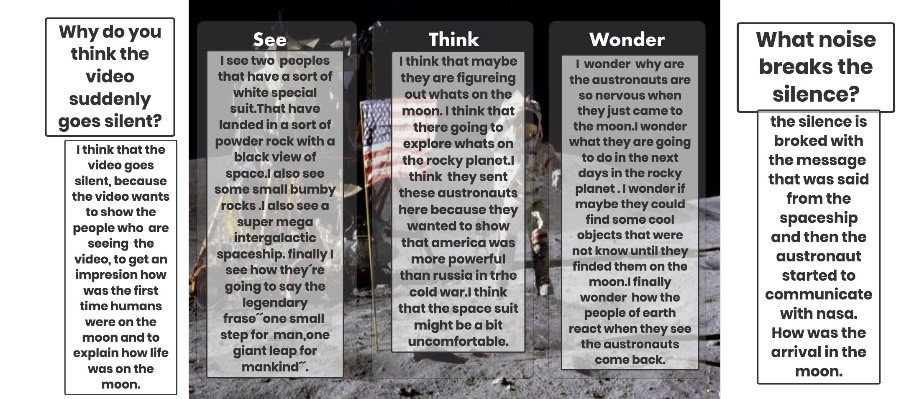 Finally, Julie with her Year 8 English class used the ¨Headline¨ Visible Thinking Routine with Y8. After a discussion about  the advantages and disadvantages of surveillance of ordinary people, having read the article "Big Brother Spyware Can Even Predict Future Crime." , pupils were asked to write a headline that summarized and captured a key aspect that they felt to be  significant or important about ordinary people and surveillance, this headline effectively summarizing their thinking around the lesson content.
This ability to think and conjecture gives pupils the ability to critically question, analyze and express their thinking in English at an advanced level and I am genuinely thrilled to see it continuing in our virtual classrooms just as it was when we were in school.
I used this task as their EXIT pass