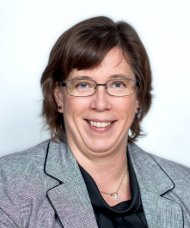 Head of Junior Department
Cynthia Davies
I first joined TEMS way back in 1995, as a Year 5 teacher. One of the things that struck me most in my first year was the friendly, cooperative environment throughout the school. Pupils and staff alike welcomed newcomers and were always ready to lend a helping hand. Many years later, the school has grown, but that friendliness and spirit of cooperation endure and are evident in every aspect of school life.

Our students stand out for their empathy, tolerance, and ability to communicate with others, all values that we aim to foster. Through drama, role play and group work, children learn to express themselves confidently and understand others' feelings. The Junior Department helps raise funds for charity, and I am always amazed at the generosity and initiative of the students. They work enthusiastically to help others and firmly believe in the importance of doing so, confident that they can make a difference.

Academics, of course, are also important, and we work hard in the Junior Department! The whole staff demonstrates that cooperative spirit I referred to before, sharing ideas and experience. Through cross-curricular learning and hands-on activities we aim to make learning come alive to our pupils.

The Junior Department functions as an important bridge between Infants and Seniors; the children are old enough to begin doing things more autonomously, and yet they still need significant guidance from the teacher. Our goal as Montessori educators is to help children attain that autonomy; to help them believe in themselves and their ability to achieve goals; to see that hard work and effort lead to great things. To that end, all of the staff functions as a dedicated team. Teachers encourage not only their own students, but every student in the school, to reach these goals.

In my years at TEMS I have seen many children join us at the age of 3, and go out into the world at the age of 18, prepared for great accomplishments. I feel proud of the grain of sand each of us at the school has contributed to that preparation. I look forward to continue doing so for many more years!