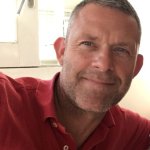 Deputy Head
Neil Yeo
It is a privilege to be joining TEMS as the new Vice Principal and I look forward to working closely with students, parents and staff.

I graduated from Loughborough University of Technology with a B.Sc. in Geography and completed my PGCE at the University of Nottingham. I am from a family of teachers and engineers, so it seemed natural to enter either profession.

As I advanced in my career I completed the NPQH for Headteachers and served as Assistant Principal or Vice Principal in three very different comprehensives in Sussex. In 2014 I started to work in Mallorca and it was here that I became interested in holistic learning styles, developing the whole child.

I am a strong advocate of child centred education but realistic about the demands which they may face as they move towards the next phase and adulthood. I relish this wonderful opportunity to learn alongside the TEMS team and be part of something really special.