For the fourth year in a row, the 90+ schools that are part of the Cognita Family around the world have been celebrating Global Be Well Day. This is a celebration that involves over 65,000 students and teachers in different countries.
The main theme this year has been a sustainable diet. Our students have been doing activities to learn more about this topic.
Educational activities and vegetable garden in progress
During this day, our students from Juniors to Sixth Form have been using the educational platform Lyfta. On it, they have been provided with resources and materials. This is helptful to not only learn about sustainable diets and nutrition, but also to learn more about sustainable crops and methods used around the world.
Inspired by sustainable diets, which refer to local and organically grown products, TEMS inaugurated its vegetable garden on 30 September.
Thanks to the collaboration of many families donating materials, TEMS provided seeds for our students to plant. We hope that this project will soon bear fruit. It will for sure serve as a motivation for our students in their daily lives.
An outstanding visit
We also had a visit from Beth Kerr, Director of Wellbeing for the Cognita Group, at our school. Beth has participated in two sessions with our Primary and Secondary students to share her impressions on issues related to this celebration.
"It is wonderful to see how students in every school in the group have an exciting immersive learning experience. It is an opportunity to promote health care and wellness, not only in their education but also throughout their lives," explains Beth Kerr.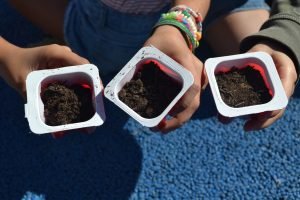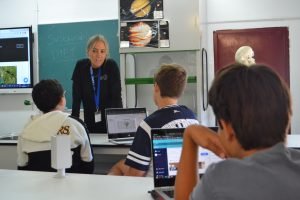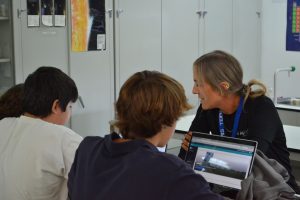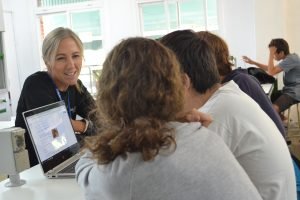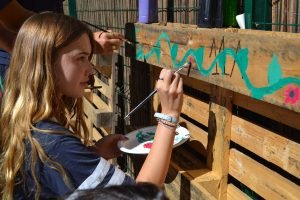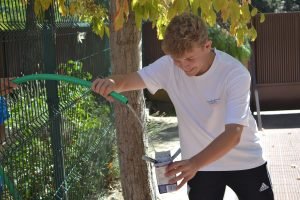 Naturally, there has also been plenty of sport and outdoor fun. Our pupils and teachers have enjoyed days of exercise to further promote wellbeing.
Wellbeing is at the heart of the Cognita Group's education. So much so that all Cognita schools have an integrated programme of emotional accompaniment and support for students throughout their school life. In addition, all schools have Welfare and Safeguarding Coordinators who provide physical and emotional support to their students.