We have been challenged by Cognita to take part in a competition between their schools all over the world to see which school can travel the farthest in four weeks. We are enlisting the support of students, staff and parents to log their activities – walking, running, swimming, cycling, essentially any form of physical activity – so that we can build a total of kilometres travelled. We will be sending our results to Cognita every week.
We have decided on an ambitious target, to travel from TEMS, to two of our sister schools, in Santiago, Chile and Fareham in Hampshire. The distance we need to cover is a mere 11,000 km or so but we have over 500 families in TEMS and 100 members of staff so we could achieve it if we travelled 20 km each per family and per staff member.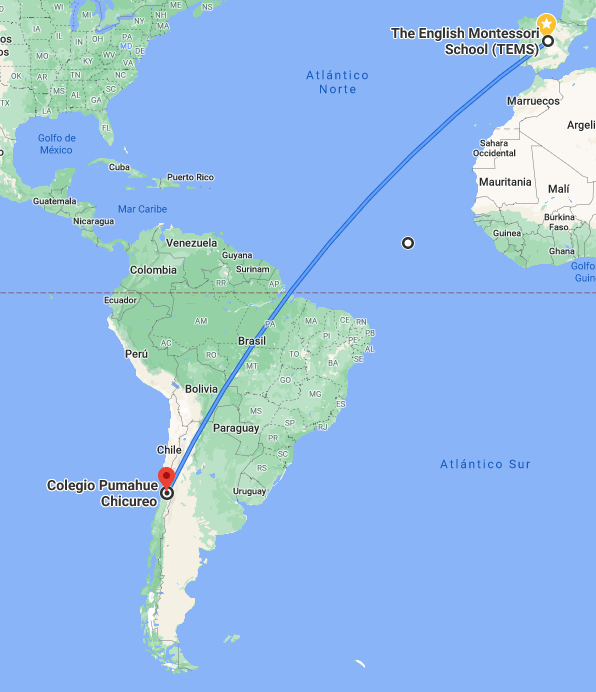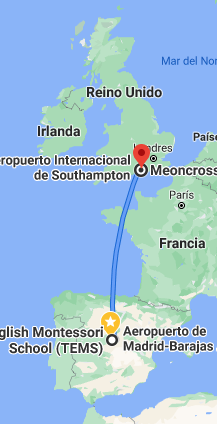 We hope that you will be keen to take part in this project and help us travel the distance. Please send your km contribution (in Km) by Thursday of each week so that we can forward the total to Cognita each Friday.
To add your kilometres and help us get to our targets, please click on this link https://sites.google.com/tems.es/temscawc2020/home where you will find a very short form. You will need your child's TEMS Google account to login.
If you don't have a special step counter or distance calculator, you will find that your mobile phone will probably have a free app that will record activity. Any distance will help.
Our four weeks started on Friday the 25th September so please prepare to start logging your activities and remember to send them to us.
Many thanks in advance for helping us to get to Chile and to the UK.